Common Reasons Persons Delay Their Cataract Operation
October 19, 2020
0 Comments
Accordingly, over 50% of the world's total cases of blindness is caused by cataracts. By the time you reach the age of 60, you have a 90% chance of having a cataract. A cataract is a slowly progressing disease that affects both eyes. It may start with mild symptoms such as blurring. In advanced cases, complete loss of vision may be the result.
When cataract surgery was not yet near perfection as it is today, surgery was done until the cataract is 'ripe.' This happens when there is an obvious white mass on the lens. However, there is no need to wait for that with today's advanced cataract surgery methods, such as micro-incision phacoemulsification surgery and laser-assisted cataract surgery. Persons with cataracts are advised to undergo early management for easier removal.
But while early removal is recommended, many still delay surgery for their cataracts for the following reasons.
Lack of Budget
The lack of budget for the operation can be why some people delay a cataract operation. It can come as expensive for the lower-income population. In Singapore, the cost of cataract surgery is $10,000 per eye in some private hospitals, although some can charge it to as low as $4.490. But Singapore citizens under government medical subsidies can have their operation at an average of $1,269 per eye.
In the US, cataract surgery is even more expensive as it costs an average of US$3,500 per eye as of January 2020.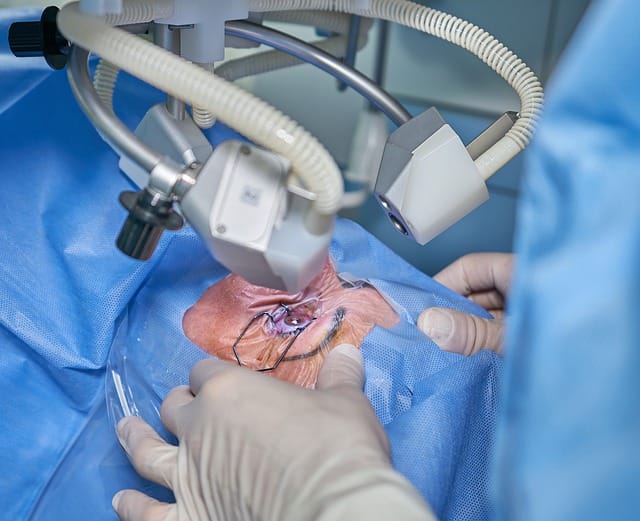 Cataract Has Slow Progression
A cataract is an eye disease with a slow rate of progression. For some people, this is a reason to delay their eye operation. As much as their activities of daily living are not yet affected, and the cataract does not cause so much discomfort, they will not rush to have an operation.
Eyeglasses Provide Clear Vision
Because cataract is progressive, a person with cataract may have eyeglass changes to remedy the increasing loss of sight. Thinking that eyeglasses will forever fix his worsening loss of vision, he will surely delay an operation.
It Is Not Yet Obvious
To some, they delay going for cataract surgery because the cataract is not yet obvious. It still does not affect their physical attributes.
Too Old for the Operation
As 90% of senior citizens are affected by cataracts, not all are open-minded to undergo cataract operations. They think that blindness comes with age naturally, and they are old for any surgical operation.
Fear of the Outcome
The fear of the needle is not uncommon. Many are afraid of the pain and blood bursting from their body. With cataract removal, they also fear that the operation may not be successful. But with the latest technology in cataract surgery, the procedure is painless and assures 100% success.